Your Ring Size
Ring Size Conversion Chart
* India,China,Japan
South America
Diameter
(mm)
Circumference
(mm)
USA
Canada
UK,Australia
New Zealand
France
Germany
Italy,Spain
Netherland
Switzerland
#1
12.37
39
1
B
---
---
---
#2
13.2
41.5
2
D
41 1/2
13 1/4
1 1/2
#3
13.7
42.9
2 1/2
E
42 3/4
13 3/4
2 3/4
#4
14.0
44.0
3
F
44
14
4
#5
14.4
45.0
3 1/2
G
45 1/4
14 1/2
5 1/4
#6
14.7
46.1
3 3/4
G 1/2
45 7/8
14 3/4
5 7/8
#7
15.0
46.8
4
H 1/2
46 1/2
15
6 1/2
#8
15.4
47.8
4 1/2
I 1/2
47 3/4
15 1/2
7 3/4
#9
15.7
49.2
5
J 1/2
49
15 3/4
9
#10
16.0
50.3
5 1/2
K 1/2
50 1/4
16 1/4
10 1/4
#11
16.4
51.3
5 3/4
L
50 7/8
---
10 7/8
#12
16.7
52.4
6
L 1/2
51 1/2
16 1/2
11 1/2
#13
17.0
53.4
6 1/2
M 1/2
52 3/4
17
12 3/4
* India,China,Japan
South America
Diameter
(mm)
Circumference
(mm)
USA
Canada
UK,Australia
New Zealand
France
Germany
Italy,Spain
Netherland
Switzerland
#14
17.4
54.5
7
O
54
17 1/4
14
#15
17.7
55.5
7 1/2
P
55 1/4
17 3/4
15 1/4
#16
18.0
56.5
8
Q
56 1/2
18
16 1/2
#17
18.4
57.6
8 1/2
R
57 3/4
18 1/2
17 3/4
#18
18.7
58.6
9
S
59
19
19
#19
19.0
59.7
9 1/2
---
60 1/4
19 1/2
20 1/4
#20
19.4
60.7
10
T 1/2
61 1/2
20
21 1/2
#21
19.7
61.8
10 1/4
U
62 1/8
20 1/4
20 1/8
#22
20.0
62.8
10 1/2
U 1/2
62 3/4
20 1/2
22 3/4
#23
20.4
63.9
11
V 1/2
64
20 3/4
24
#24
20.7
64.9
11 1/2
W 1/2
65 1/4
21
25 1/4
#25
21.0
66.0
12
Y
66 1/2
21 1/4
26 1/2
#26
21.4
67.0
12 1/2
Z
67 3/4
21 3/4
27 3/4
#27
21.7
68.0
13
Z 1/2
69
22
29
* India,China,Japan
South America
Diameter
(mm)
Circumference
(mm)
USA
Canada
UK,Australia
New Zealand
France
Germany
Italy,Spain
Netherland
Switzerland
* India,China,Japan,South America : This size has been used in item description.
How to measure your ring size at your home.
Prepare a soft string ( which can not be easily stretched ) and a black marker pen.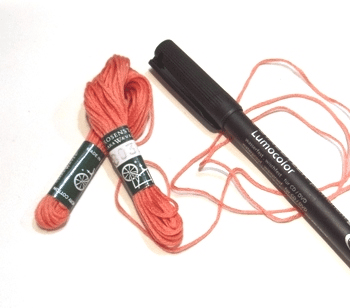 Wrap a string around your preferred finger on the knuckle, and do it without too tight or too loose.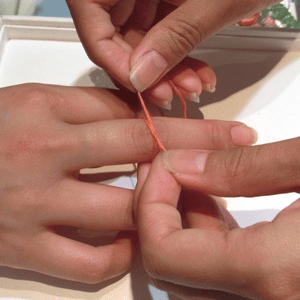 Mark where the string crosses one another and place it next to a ruler.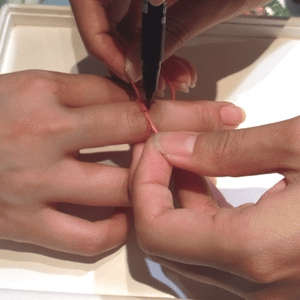 A charter for your ring sizes.
Please follow this instruction as samples or basic guidelines. We suggest you to visit jewelry stores and ask for professional assistance for precise measurements if possible. Thank you.