Description
Boulder Opal Slide Pendant
(Price does not include chains)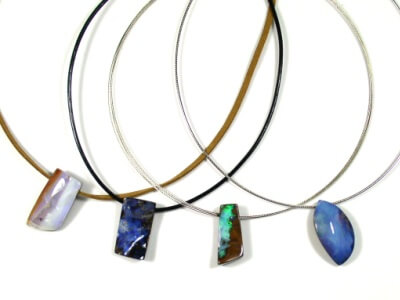 A simple suggestion to enjoy your slide pendant.
This item is ideal for all casual wearer, men and women, for any occasion, with natural look !
Only Australian Boulder Opal can offer you such beauty, uniqueness and preciousness.
Features
Other Info:
Please note that chain is not included.
Movie
Thank you for visiting Opal Direct today.