Description
Features
Shape

The shape of opal. Our opal comes in Oval, Round, Teardrop, Square, Triangle and Free Shape.

:
Oval
Pattern

Describes the arrangement of opal's play of colour. Please see Learn About Opal to understand more.

:
Chaff
Brightness

B1 is most desired and brightest to be seen, and B7 is most darkest / dullest of all.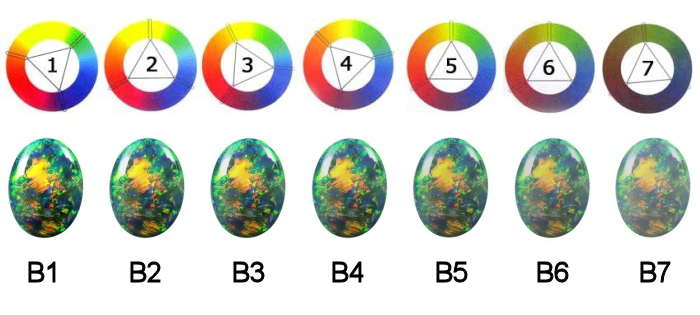 :
B1
Other Info:
We are happy to assist you in making opal jewellery.
Movie