Description
Deep color tone but as you turn an opal to the side way, you will find a bright violet, blue,green color running across the face, this is an opal with superb flashy pattern, it only needs a little attention to find its maximum beauty. A natural, Australian black opal loose stone in this quality is only to be found at Lightning Ridge, NSW, Australia, guaranteed all !!
Features
Shape

The shape of opal. Our opal comes in Oval, Round, Teardrop, Square, Triangle and Free Shape.

:
Free Shape
Pattern

Describes the arrangement of opal's play of colour. Please see Learn About Opal to understand more.

:
Broad Flash / Chaff
Brightness

B1 is most desired and brightest to be seen, and B7 is most darkest / dullest of all.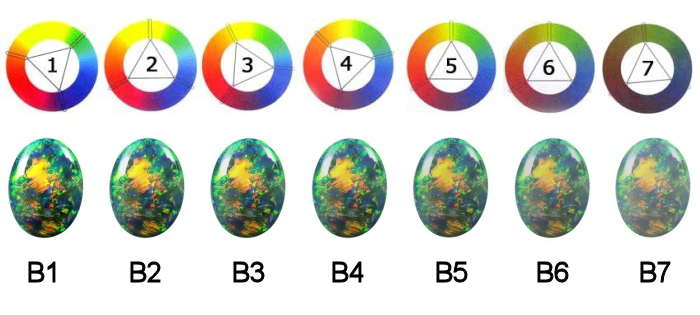 :
B2
Other Info:
We are happy to assist you in making opal jewellery.
Movie