Description
An amazing piece of black opal is offered for a very special price !!!
Guaranteed your satisfaction, its beauty is TOP of THE TOP, the VERY BEST !! Its pattern is well organized naturally, its body tone is superbly dark and desirable, its shape is quite easy to set (near teardrop shape), just too beautiful, we hope you'll find a chance to hold it in your own hand soon ..
Only to be found at Lightning Ridge, NSW, Australia, non repeatable quality.

Features
Shape

The shape of opal. Our opal comes in Oval, Round, Teardrop, Square, Triangle and Free Shape.

:
Teardrop
Pattern

Describes the arrangement of opal's play of colour. Please see Learn About Opal to understand more.

:
Chaff
Brightness

B1 is most desired and brightest to be seen, and B7 is most darkest / dullest of all.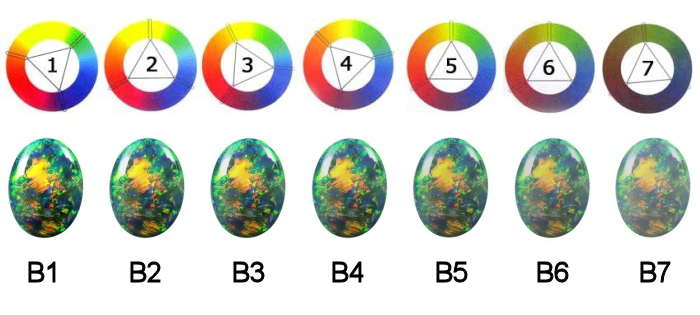 :
B1
Other Info:
We are happy to assist you in making opal jewellery.
Movie